What do you need to know before getting behind the wheel?
Find out how simple it is to drive in New Zealand
Exploring New Zealand's beautiful landscapes by car, campervan or motorhome is a popular way to get around but you need to be well aware of things like weather extremes, narrow, windy roads and different road rules before you begin on your journey.
Can I drive in New Zealand using a foreign licence?
It's easy to drive in New Zealand you just need to meet all the following conditions below:
You is staying in New Zealand for not more than 12 months; you can drive for a maximum period of 12 months for each time you enter New Zealand
Own a driver's licence or a driving permit from another country
Foreign licence or driver permit is current and valid
Don't have any suspension or disqualification in New Zealand
English foreign licence, otherwise, you must carry a translation from an approved translator
You don't have a New Zealand driver licence
With only 3 steps we can help you to drive safely and legally in New Zealand.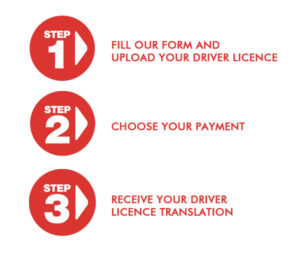 Go to out page Request a Translation , fill the form and upload your documents, make the payment and receive your document. We translate for more than 140 countries around the globe, we offer same day express service and competitive rate.
Note that if you are caught driving without an acceptable English translation or an IDP, you may be prosecuted for driving unlicensed or for driving without an appropriate licence. You will be liable for an infringement fee of NZ$400, or up to NZ$1,000 if you are convicted in court.
Enjoy the best of New Zealand!